Welcome to the Argenta-Oreana Public Library District
Search the online catalog

View your account Online catalog help

Paws to Read - Summer Reading is here again!
Summer Reading is here again! Summer Reading encourages kids to read while school is out.
Registration begins May 27. Download a registration form, view events, and learn more here.

Get library news & updates via email
Sign up for email updates from AOPLD. Our News & Updates list will be sent all year while the Summer Reading 2014 list will only be used until August 2014. Use our registration form or text AOLIBRARY to 22828.
Book Discussion
August Selection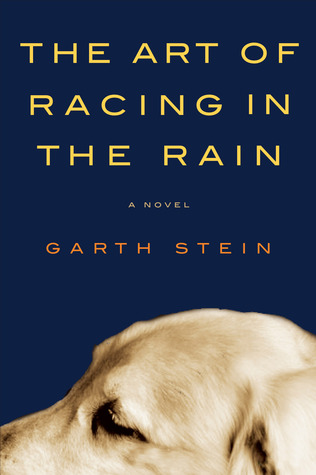 The Art of Racing in the Rain
by Garth Stein
Discussion: August 14, 2014 at 1:30pm
Argenta Library
Description:
Enzo knows he is different from other dogs: a philosopher with a nearly human soul. Through his master Denny, an up-and-coming race car driver, Enzo has gained tremendous insight into the human condition, and he sees that life, like racing, isn't simply about going fast. On the eve of his death, Enzo takes stock of his life, recalling all that he and his family have been through. A heart-wrenching but deeply funny and ultimately uplifting story of family, love, loyalty, and hope.
E-Readers 101!
Thursday, July 17

5:30-6:30pm
Argenta Library
That's right! We're going to have another e-reader program! If you recently found yourself with a Kindle, an iPad, a smartphone, or a Nook, and you're wondering what to do with it, we can help!
Together, we'll muddle through the basics of using the device and we'll show you how to take advantage of our online services to read e-books, audiobooks, and magazines on your e-reader.
We would appreciate it if you would sign up beforehand and let us know which kind of device you're bringing. Come in or call us to sign up!




Store your library barcode in your phone with CardStar
CardStar is an app that allows you to store your library barcode, as well as barcodes for other membership and loyalty cards, in your smartphone.
See our CardStar instructions for more help.
2014 Community Garden at the Library
Join us for our 4th year of the community garden at the Oreana Library. All residents of the AO Library District are welcome to participate.
There are individual plots as well a large community plots. You can participate in either or both. Help is available for beginning gardeners.
Get more information and download an application.
Zinio downloadable magazines
Download magazines (and save them!) onto your iPad, Kindle, PC/laptop, or other mobile device. We have more than 100 subscriptions currently available. See our Zinio help page for more information.
E-books/audiobooks





About Library on the Go

Use your credit/debit card



Learn more
Connect with us