Welcome to the Argenta-Oreana Public Library District
Search the online catalog

View your account Online catalog help

Or check out our online libraries

Fall Book Sale- Argenta Library

Monday, September 28, 9-5
Tuesday, September 29, 12-7
Wednesday, September 30, 9-5
After the success of our Spring Book Sale at Oreana, the library will be having a Fall Book Sale in Argenta on September 28-30.
If you have books, CDs, or DVDs at home that you no longer want (but are still in good condition), you can bring them to the library and we'll either keep them for our collection or put them in our sale!
There will be no prices at the sale, but we will be accepting free will donations. All proceeds from the sale will be used to buy new items for the library.
Book Discussion
September Selection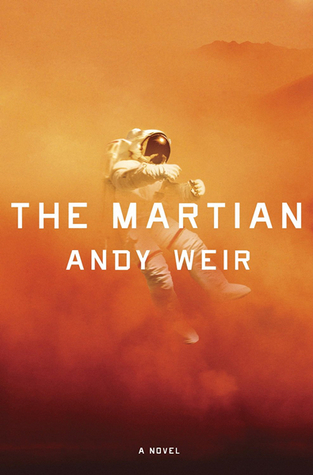 The Martian
by Andy Weir
Discussion: Thursday, September 10, 2015 at 1:30pm
Argenta Library
Description:
Six days ago, astronaut Mark Watney became one of the first people to walk on Mars. Now, he's sure he'll be the first person to die there. After a dust storm nearly kills him and forces his crew to evacuate while thinking him dead, Mark finds himself stranded and completely alone with no way to even signal Earth that he's alive—and even if he could get word out, his supplies would be gone long before a rescue could arrive. Chances are, though, he won't have time to starve to death. The damaged machinery, unforgiving environment or plain-old "human error" are much more likely to kill him first. But Mark isn't ready to give up yet. Drawing on his ingenuity, his engineering skills—and a relentless, dogged refusal to quit—he steadfastly confronts one seemingly insurmountable obstacle after the next. Will his resourcefulness be enough to overcome the impossible odds against him?
E-Readers 101
Kindles and iPads and Nooks, Oh My!

Monday, September 14
2:00-4:00pm
Oreana Library
Have questions about your Kindle, iPad/iPhone, Nook, or Windows tablet?
Want to learn how to use it to check out library e-books and e-audiobooks?
Come to our monthly e-reader and tablet workshop! We'll do our best to answer any questions you have about your device and show you how to use our online libraries, like Library on the Go! Bring any usernames and passwords that might be associated with your device.
Get library news & updates via email
Sign up for our monthly email newsletter for news and updates about the library. Use our registration form or text AOLIBRARY to 22828.


Store your library barcode in your phone with CardStar
CardStar is an app that allows you to store your library barcode, as well as barcodes for other membership and loyalty cards, in your smartphone.
See our CardStar instructions for more help.
Zinio downloadable magazines
Download magazines (and save them!) onto your iPad, Kindle, PC/laptop, or other mobile device. We have more than 100 subscriptions currently available. See our Zinio help page for more information.
E-books/audiobooks





About Library on the Go

Use your credit/debit card



Learn more
Connect with us