Welcome to the Argenta-Oreana Public Library District
Search the online catalog

View your account Online catalog help

Or check out our online libraries

Book Discussion
February Selection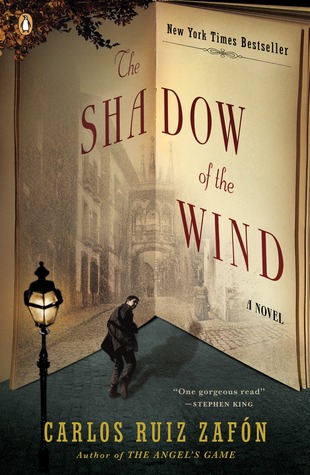 The Shadow of the Wind
by Carlos Ruiz Zafon
Discussion: February 12, 2015 at 1:30pm
Argenta Library
Description:
Barcelona, 1945: A city slowly heals in the aftermath of the Spanish Civil War, and Daniel, an antiquarian book dealer's son who mourns the loss of his mother, finds solace in a mysterious book entitled The Shadow of the Wind, by one Julián Carax. But when he sets out to find the author's other works, he makes a shocking discovery: someone has been systematically destroying every copy of every book Carax has written. In fact, Daniel may have the last of Carax's books in existence. Soon Daniel's seemingly innocent quest opens a door into one of Barcelona's darkest secrets--an epic story of murder, madness, and doomed love.
E-Readers 101
Kindles and iPads and Nooks, Oh My!

Monday, February 9
2:00-4:00pm
Oreana Library
Have questions about your Kindle, iPad/iPhone, Nook, or Windows tablet?
Want to learn how to use it to check out library e-books and e-audiobooks?
Come to our monthly e-reader and tablet workshop! We'll do our best to answer any questions you have about your device and show you how to use our online libraries, like Library on the Go! Bring any usernames and passwords that might be associated with your device.
Get library news & updates via email
Sign up for our monthly email newsletter for news and updates about the library. Use our registration form or text AOLIBRARY to 22828.


Store your library barcode in your phone with CardStar
CardStar is an app that allows you to store your library barcode, as well as barcodes for other membership and loyalty cards, in your smartphone.
See our CardStar instructions for more help.
Zinio downloadable magazines
Download magazines (and save them!) onto your iPad, Kindle, PC/laptop, or other mobile device. We have more than 100 subscriptions currently available. See our Zinio help page for more information.
E-books/audiobooks





About Library on the Go

Use your credit/debit card



Learn more
Connect with us