Welcome to the Argenta-Oreana Public Library District
Search the online catalog

View your account Online catalog help

Or check out our online libraries

2015 Community Garden at the Oreana Library
Applications for the 2015 Community Garden at the Oreana Library are available at either library branch or you may download one here.
This application can be used for both the individual plots and the community spaces, but both sets of guidelines appear with the application. Please be sure to read them carefully. You may choose to apply for both the individual plot and volunteer for the community spaces, but it is not necessary. For more information, see our community garden webpage here.
Book Discussion
June Selection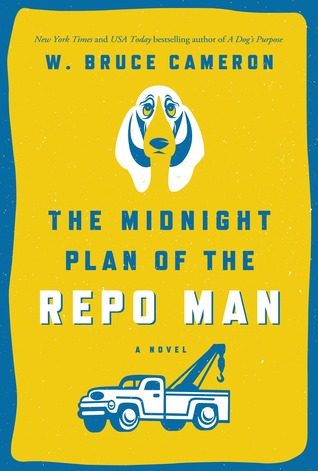 The Midnight Plan of the Repo Man
by W. Bruce Cameron
Discussion: Thursday, June 11, 2015 at 1:30pm
Argenta Library
Description:
Ruddy McCann, former college football star, has experienced a seismic drop in popularity; he is now Kalkaska, Michigan's full-time repo man and part-time bar bouncer. His best friend is his low-energy Basset hound Jake, with whom he shares a simple life of stealing cars.
Simple, that is, until Ruddy starts hearing a voice in his head.
The voice introduces himself as Alan Lottner, a dead realtor. Ruddy isn't sure if Alan is real, or if he's losing his mind. To complicate matters, it turns out Katie, the girl he's fallen for, is Alan's daughter.
When Alan demands Ruddy find his murderers, Ruddy decides a voice in your head seeking vengeance is best ignored. When Alan also demands he clean up his act, and apartment, Ruddy tells him to back off, but where can a voice in your head go?
E-Readers 101
Kindles and iPads and Nooks, Oh My!

Monday, June 15
2:00-4:00pm
Oreana Library
Have questions about your Kindle, iPad/iPhone, Nook, or Windows tablet?
Want to learn how to use it to check out library e-books and e-audiobooks?
Come to our monthly e-reader and tablet workshop! We'll do our best to answer any questions you have about your device and show you how to use our online libraries, like Library on the Go! Bring any usernames and passwords that might be associated with your device.
Get library news & updates via email
Sign up for our monthly email newsletter for news and updates about the library. Use our registration form or text AOLIBRARY to 22828.


Store your library barcode in your phone with CardStar
CardStar is an app that allows you to store your library barcode, as well as barcodes for other membership and loyalty cards, in your smartphone.
See our CardStar instructions for more help.
Zinio downloadable magazines
Download magazines (and save them!) onto your iPad, Kindle, PC/laptop, or other mobile device. We have more than 100 subscriptions currently available. See our Zinio help page for more information.
E-books/audiobooks





About Library on the Go

Use your credit/debit card



Learn more
Connect with us