Welcome to the Argenta-Oreana Public Library District
Search the online catalog

View your account Online catalog help

Or check out our online libraries

Food For Fines: July 1-31
The library is doing Food For Fines again this month! In the month of July, if you bring in nonperishable food or hygiene products, we will take $1 off your overdue fines for each item, up to $10. All goods will be donated to local food pantries.


Summer Reading 2015: Read to the Rhythm!
Summer Reading is over, so make sure to turn your book logs in and claim any remaining prizes! We will continue having events into August, up until school starts up again.
Adult and Young Adult Book Bingo will continue until August 15, so feel free to keep reading for that!

Book Discussion
August Selection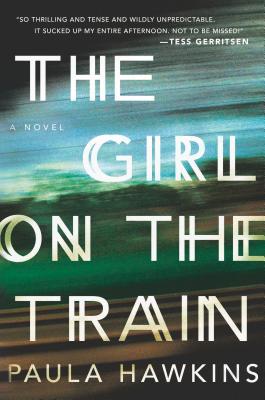 The Girl on the Train
by Paula Hawkins
Discussion: Thursday, August 13, 2015 at 1:30pm
Argenta Library
Description:
Rachel takes the same commuter train every morning. Every day she rattles down the track, flashes past a stretch of cozy suburban homes, and stops at the signal that allows her to daily watch the same couple breakfasting on their deck. She's even started to feel like she knows them. "Jess and Jason," she calls them. Their life—as she sees it—is perfect. Not unlike the life she recently lost.
And then she sees something shocking. It's only a minute until the train moves on, but it's enough. Now everything's changed. Unable to keep it to herself, Rachel offers what she knows to the police, and becomes inextricably entwined in what happens next, as well as in the lives of everyone involved. Has she done more harm than good?
E-Readers 101
Kindles and iPads and Nooks, Oh My!

Monday, August 10
2:00-4:00pm
Oreana Library
Have questions about your Kindle, iPad/iPhone, Nook, or Windows tablet?
Want to learn how to use it to check out library e-books and e-audiobooks?
Come to our monthly e-reader and tablet workshop! We'll do our best to answer any questions you have about your device and show you how to use our online libraries, like Library on the Go! Bring any usernames and passwords that might be associated with your device.
Get library news & updates via email
Sign up for our monthly email newsletter for news and updates about the library. Use our registration form or text AOLIBRARY to 22828.


Store your library barcode in your phone with CardStar
CardStar is an app that allows you to store your library barcode, as well as barcodes for other membership and loyalty cards, in your smartphone.
See our CardStar instructions for more help.
Zinio downloadable magazines
Download magazines (and save them!) onto your iPad, Kindle, PC/laptop, or other mobile device. We have more than 100 subscriptions currently available. See our Zinio help page for more information.
E-books/audiobooks





About Library on the Go

Use your credit/debit card



Learn more
Connect with us