Welcome to the Argenta-Oreana Public Library District
Search the online catalog

View your account Online catalog help


Get library news & updates via email
Sign up for email updates from AOPLD. Our News & Updates list will be sent all year while the Summer Reading 2014 list will only be used until August 2014. Use our registration form or text AOLIBRARY to 22828.
Book Discussion
September Selection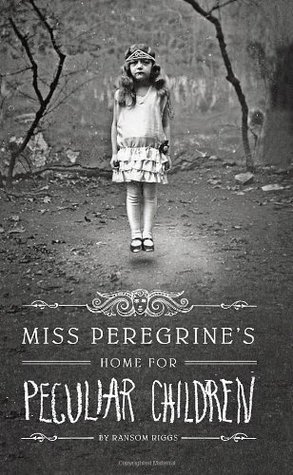 Miss Peregrine's Home For Peculiar Children
by Ransom Riggs
Discussion: September 11, 2014 at 1:30pm
Argenta Library
Description:
A mysterious island, an abandoned orphanage, and a strange collection of very curious photographs. A horrific family tragedy sends sixteen-year-old Jacob to a remote island off the coast of Wales, where he discovers the crumbling ruins of Miss Peregrine's Home for Peculiar Children. As Jacob explores its abandoned bedrooms and hallways, it becomes clear that the children were more than just peculiar. They may have been dangerous. They may have been quarantined on a deserted island for good reason. And somehow—impossible though it seems—they may still be alive.
E-Readers 101+102!
Thursday, September 18

5:00-7:00pm
Argenta Library
That's right! We're going to have another e-reader program! If you recently found yourself with a Kindle, an iPad, a smartphone, or a Nook, and you're wondering what to do with it, we can help!
Bring any burning questions you have about your device and we'll try to get you some answers! We'll also have a general overview of how to use the library's online resources to check out library e-books, plus a few special tips about how to make the most out of your e-reader.
We would appreciate it if you would sign up beforehand and let us know which kind of device you're bringing. Come in or call us to sign up!




Store your library barcode in your phone with CardStar
CardStar is an app that allows you to store your library barcode, as well as barcodes for other membership and loyalty cards, in your smartphone.
See our CardStar instructions for more help.
Zinio downloadable magazines
Download magazines (and save them!) onto your iPad, Kindle, PC/laptop, or other mobile device. We have more than 100 subscriptions currently available. See our Zinio help page for more information.
E-books/audiobooks





About Library on the Go

Use your credit/debit card



Learn more
Connect with us