Welcome to the Argenta-Oreana Public Library District
Search the online catalog

View your account Online catalog help


Get library news & updates via email
Sign up for email updates from AOPLD. Our News & Updates list will be sent all year while the Summer Reading 2014 list will only be used until August 2014. Use our registration form or text AOLIBRARY to 22828.
Book Discussion
October Selection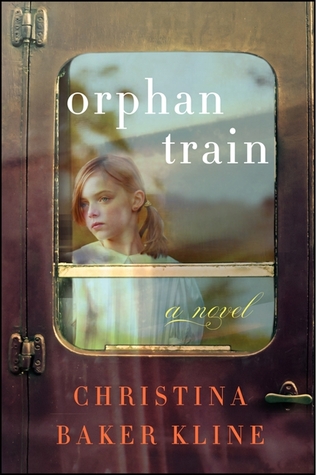 Orphan Train
by Christina Baker Kline
Discussion: October 9, 2014 at 1:30pm
Argenta Library
Description:


A captivating story of two very different women who build an unexpected friendship: a 91-year-old woman with a hidden past as an orphan-train rider and the teenage girl whose own troubled adolescence leads her to seek answers to questions no one has ever thought to ask. Rich in detail and epic in scope, this is a powerful novel of upheaval and resilience, of second chances, of unexpected friendship, and of the secrets we carry that keep us from finding out who we are.
E-Readers 101+102!
Thursday, October 16

5:00-7:00pm
Argenta Library
That's right! We're going to have another e-reader program! If you recently found yourself with a Kindle, an iPad, a smartphone, or a Nook, and you're wondering what to do with it, we can help!
Bring any burning questions you have about your device and we'll try to get you some answers! We'll also have a general overview of how to use the library's online resources to check out library e-books, plus a few special tips about how to make the most out of your e-reader.
We would appreciate it if you would sign up beforehand and let us know which kind of device you're bringing. Come in or call us to sign up!
If you can't make it to this month's workshop, mark your calendar for next month's: Monday, November 10 from 2-4 at the Oreana Library.




Store your library barcode in your phone with CardStar
CardStar is an app that allows you to store your library barcode, as well as barcodes for other membership and loyalty cards, in your smartphone.
See our CardStar instructions for more help.
Zinio downloadable magazines
Download magazines (and save them!) onto your iPad, Kindle, PC/laptop, or other mobile device. We have more than 100 subscriptions currently available. See our Zinio help page for more information.
E-books/audiobooks





About Library on the Go

Use your credit/debit card



Learn more
Connect with us