Welcome to the Argenta-Oreana Public Library District
Search the online catalog

View your account Online catalog help

Or check out our online libraries

Book Discussion
March Selection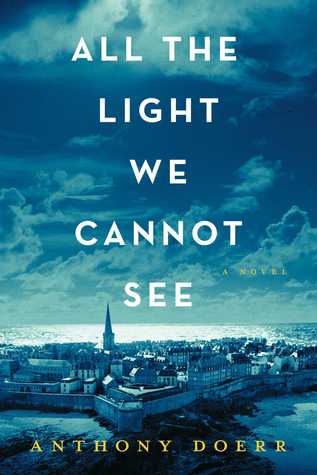 All the Light We Cannot See
by Anthony Doerr
Discussion: March 12, 2015 at 1:30pm
Argenta Library
Description:
Marie-Laure has been blind since the age of six. Her father builds a perfect miniature of their Paris neighborhood so she can memorize it by touch and navigate her way home. But when the Nazis invade, father and daughter flee with a dangerous secret. Werner is a German orphan, destined to labor in the same mine that claimed his father's life, until he discovers a knack for engineering. His talent wins him a place at a brutal military academy, but his way out of obscurity is built on suffering. At the same time, far away in a walled city by the sea, an old man discovers new worlds without ever setting foot outside his home. But all around him, impending danger closes in.
*** This book unexpectedly jumped way up in popularity after it was nominated for the National Book Award. Because of this, it is hard to get library copies in at the moment. If you need a copy of this book, we recommend calling us and getting on the waiting list for one of Argenta or Oreana's copies of the book.
E-Readers 101
Kindles and iPads and Nooks, Oh My!

Monday, March 9
2:00-4:00pm
Oreana Library
Have questions about your Kindle, iPad/iPhone, Nook, or Windows tablet?
Want to learn how to use it to check out library e-books and e-audiobooks?
Come to our monthly e-reader and tablet workshop! We'll do our best to answer any questions you have about your device and show you how to use our online libraries, like Library on the Go! Bring any usernames and passwords that might be associated with your device.
Get library news & updates via email
Sign up for our monthly email newsletter for news and updates about the library. Use our registration form or text AOLIBRARY to 22828.


Store your library barcode in your phone with CardStar
CardStar is an app that allows you to store your library barcode, as well as barcodes for other membership and loyalty cards, in your smartphone.
See our CardStar instructions for more help.
Zinio downloadable magazines
Download magazines (and save them!) onto your iPad, Kindle, PC/laptop, or other mobile device. We have more than 100 subscriptions currently available. See our Zinio help page for more information.
E-books/audiobooks





About Library on the Go

Use your credit/debit card



Learn more
Connect with us